PC021- Holistic leather dog collar necklace SEIZURES, Over excited, Nervousness. Holistic Leather collar necklace with 6 genuine gemstone crystals
This collar necklace is especially created for dogs who gets over excited or nervous and experience seizures episodes.
To aid these areas of concern I incorporated Malachite, Magnesite, and Labradorite to address the seizure issue.
Amazonite, Rose Quartz and Amethyst to bring calm and reduce the over excitement and nervousness.
The collar necklace is Hand woven from brown genuine leather with inter-weaved genuine gemstone crystals.
It comes with a 2 inches chain extender and a swivel silver plated lobster clasp.
**** You can add a hand stamped initial charm from this post in my shop
Previous • Next• Back to Pet crystal holistic collars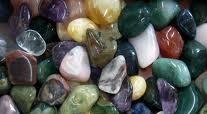 Consultation advice
without purchase.
$15.00