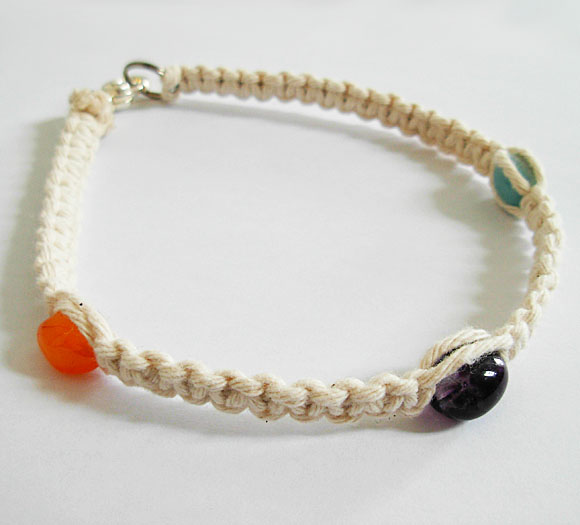 Click on photo to enlarge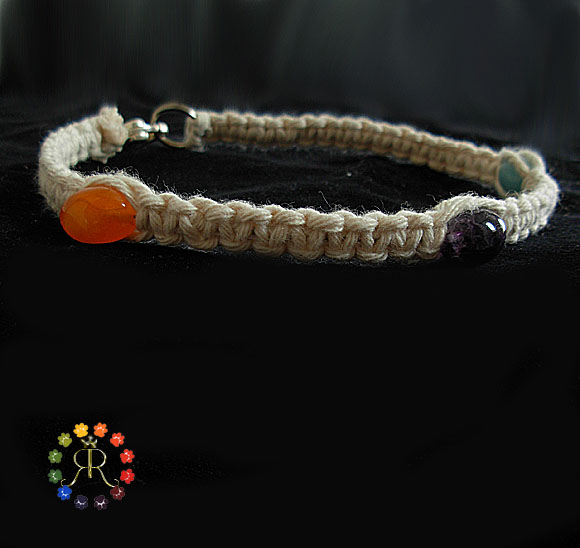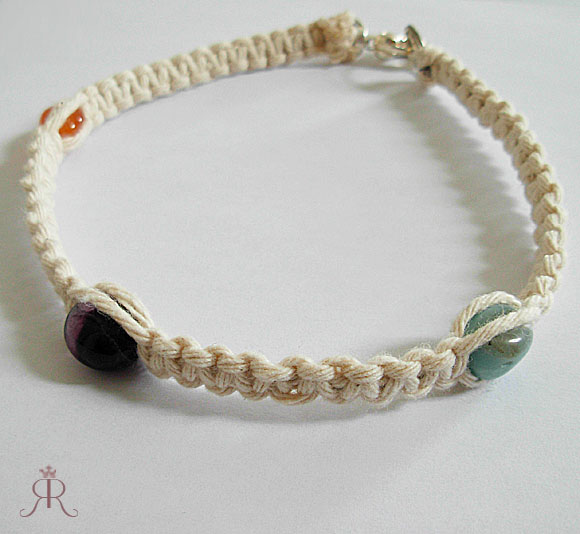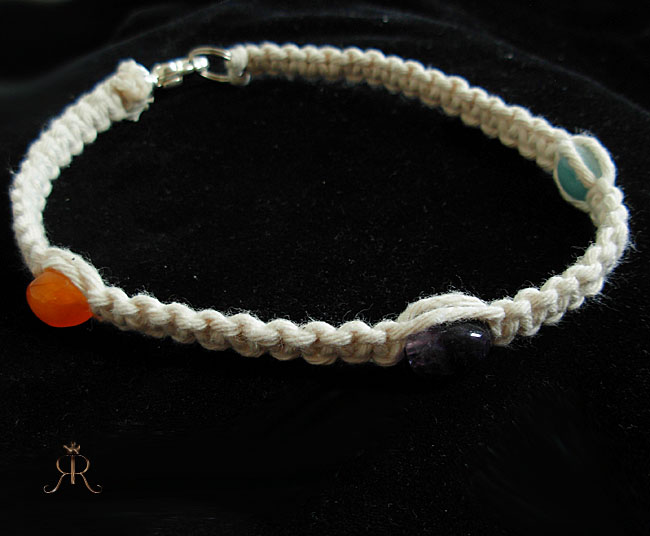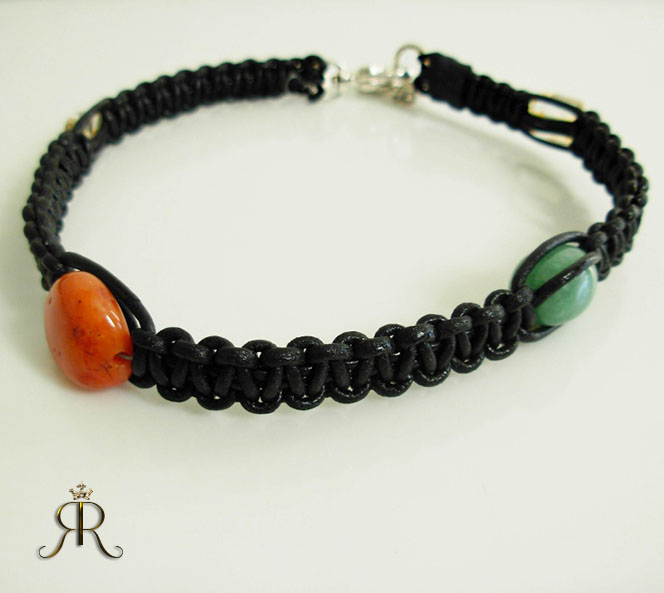 Sizes:
Small: 7.5" - 8.75"
Medium: 9" - 10.5"
Large: 11" - 12.5"
Please make sure you give us your dog's exact neck measurement so we can be sure to create the perfect fit!
PC014- Dog cotton necklace with gemstone
This dog necklace is Hand-woven from natural cotton cord. Interwoven are genuine Amazonit, Amethyst and Carnelian gemstone crystals. The healing gemstones are secured into the necklace with a special coiled nylon cord.
The closure is a swirl lobster strong clasp.
Amazonite- is a mint green to aqua green stone associated with the heart and throat chakras. This beautiful stone works to treat several different symptoms and ailments such as throat problems, arthritis, and infections, along with many other healing properties. It promotes sleep, calms an anxious pet, and boosts self-esteem
Amethyst: solves issues such as: Anxiety, Excessive barking, Circulation, calms down nervous dogs and soothes them and a perfect natural flea controller.
Carnelian: is a general health rejuvenator. It Increases physical energy, personal power, Motivation well as enhance the sense of touch. It promotes Peace and Harmony. Carnelian will improve appetite & maintain the vital force during illness. It will stimulate the mental and physical faculties of older animals by increasing their enthusiasm for life. Sometimes animals become depressed and lethargy when reaching an older stage. They become more fearful and tend to stay in a close environment thus, they don't leave home. Carnelian will aids these issues and even reverse them by increasing energy and livelihood. Carnelian has courage, confidence and creativity at its core; all these qualities being combined in a calm and grounded kind of way.
The powerful healing properties of Carnelian include the prevention of Blood Diseases, Skin Ailments and Nose Bleeds
Chakra: Sacral
Previous • Next• Back to Pet crystal holistic collars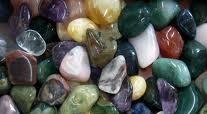 Consultation advice
without purchase.
$15.00