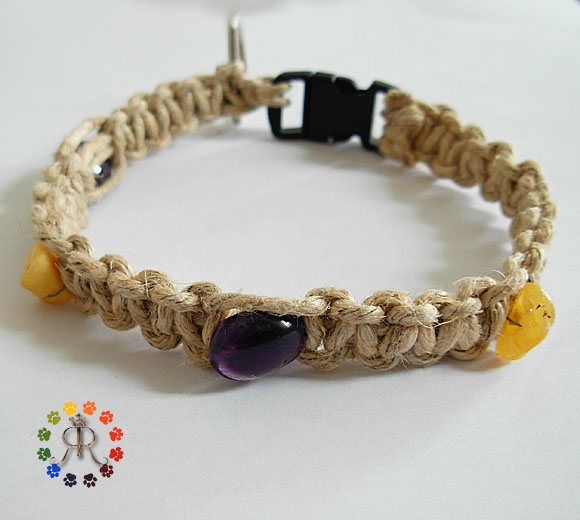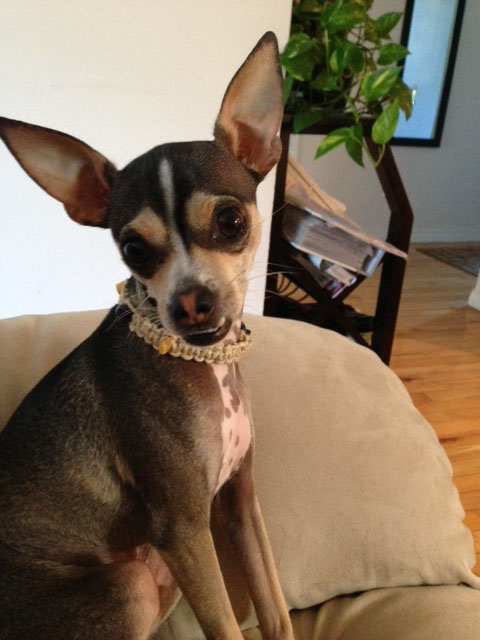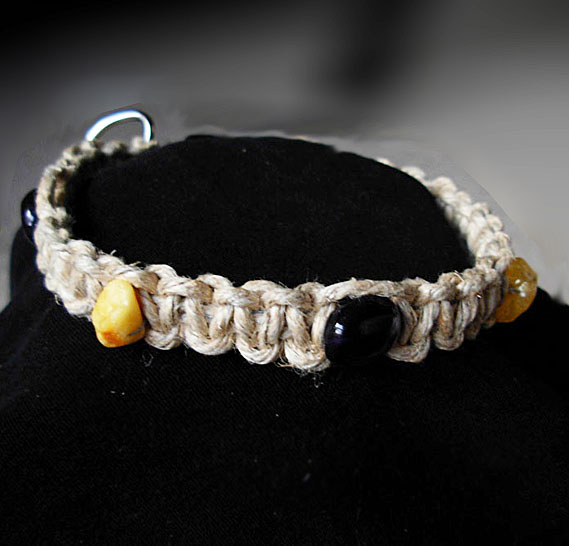 Sizes:
Small: 7.5" - 8.75"
Medium: 9" - 10.5"
Large: 11" - 12.5"
Please make sure you give us your dog's exact neck measurement so we can be sure to create the perfect fit!
For special issues or ailment please contact me by email. I will be happy to help your 4legged friend anytime!!!
PC015- Dog Hemp collar with amethyst and amber- Fleas and ticks repellent
This dog collar is chic healing and functional. It is handwoven from natural hemp cord with Amethyst and Baltic raw amber. The D ring is interwoven and the closure is a contoured Black Buckle (1.5cm wide).
This dog collar is perfect for small dogs. They benefit from a beautiful and chic accessory that is comfortable and healing at the same time.
This special combination makes this collar a natural Ticks and Fleas repellent
Amethyst- is a powerful all round healer; fleas hate the energy vibrations of amethyst; helps deal with arthritis; strengthens the blood, heart and lungs; aids digestion and stomach problems and helps an animal deal with pain. Amethyst's energy perks up couch potato pets, clears negative energy while balancing your pet's energy fields, calms rattled nerves, and is an all-around healer. Amethyst helps with separation anxiety, MODERATE EXCESSIVE BARKING in dogs, and yowling in cats, Amethyst is an excellent stone for calming and healing
RAW AMBER is a natural holistic Tick &flea deterrent. It aromatic terpines absorbs in the animals fur and when they are released, they will act as a naturally ticks and fleas repellent. The second way is the amber is rubbed against the fur and Static electricity is generated. Amber for animals is most effective when it is raw, and has its natural "skin". It has been proven that Baltic amber has the highest amount of succinite acid and the properties are highest with the raw amber, or amber that still contains the outer "skin". Amber experts and scientists determine that raw Baltic amber is the best amber to use for animal amulets in order for them to be the most effective. Pawmulets by Raquel is uses Raw Baltic Amber in all its merchandise.
Amber pervades the whole organism and boost healing. It is a protective, detoxifying and purifying substance; absorbing negative energy, physical and emotional. Amber aids allergens infections, colds, and bronchial & asthmatic. It aids to boost immune systems in older animals and helps with rheumatic pains. Amber aids issues such as: intestinal upset bladder troubles (cystitis).
Previous • Next• Back to Pet Collar Necklaces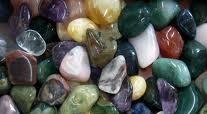 Consultation advice
without purchase.
$15.00